Aperitif Subscription
Ghia is a non-alcoholic apéritif packed with only pure, natural extracts. Potent plants. Heady herbals. Blithe botanicals. Everything inside our bottle was picked because of its completely natural ability to soothe and to stimulate. Each glass promises to kick up the energy and calm down the mind.
Liquid error (templates/product.forward line 109): Error in tag 'section' - 'subscription-options' is not a valid section type Liquid error (templates/product.forward line 111): Error in tag 'section' - 'add-ons' is not a valid section type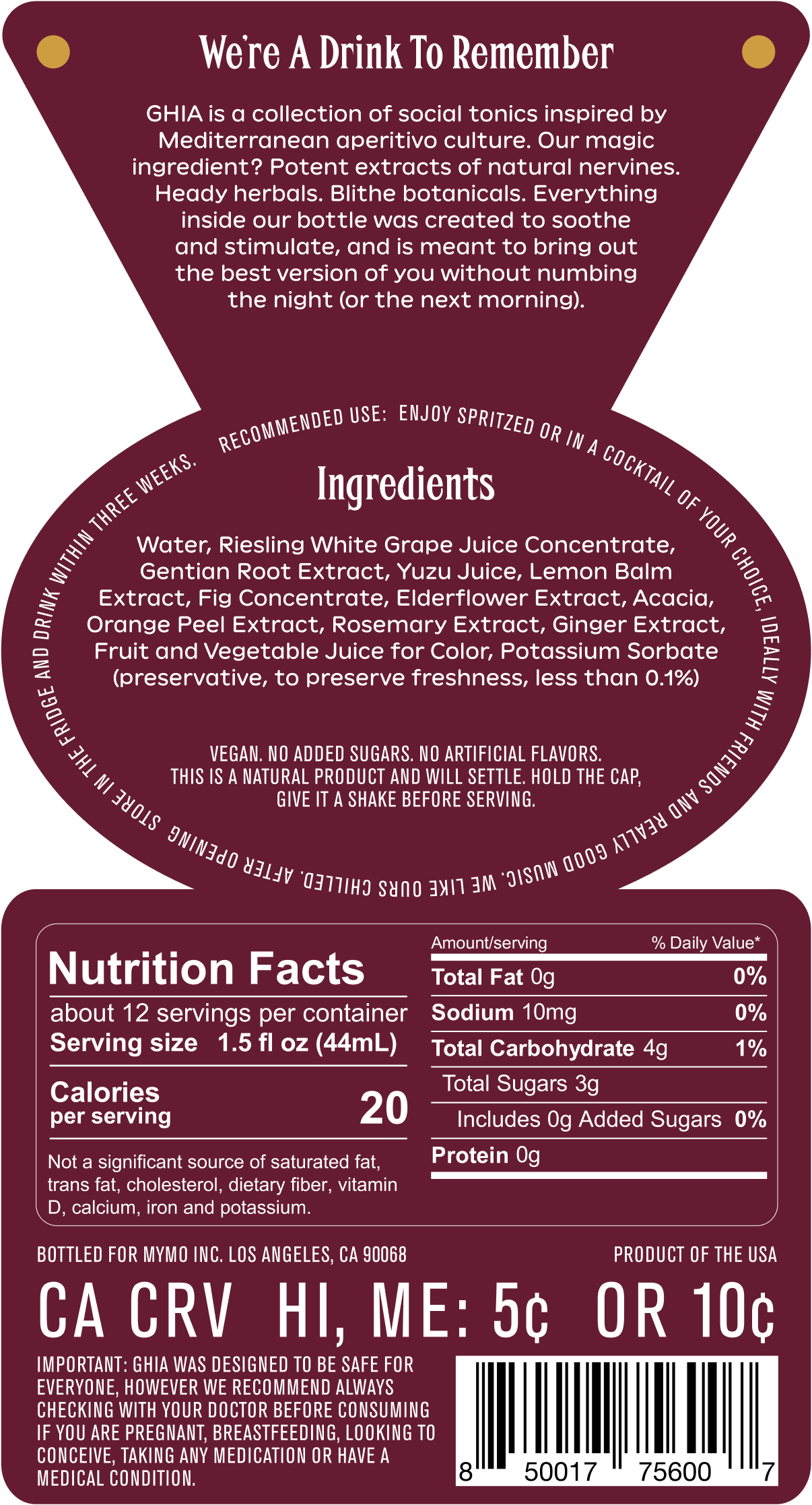 No Artificial Flavors
No Added Sugars
No Caffeine
Vegan
What Exactly is an Aperitif?

Born on the coasts of France and Italy, the classic Aperitif is a bold combination of botanicals that kickstart the appetite and the conversation. Light and dry, an aperitif is perfect for slow-sipping and fast-talking, a drink that takes friends from sunset to sunrise.

Always Spirits Free

We took out the booze and the fake stuff… but we kept in all the attitude. Our pure ingredients, a biting combination of botanical extracts — no alcohol — are powerful enough to bring out the best version of you without numbing the night (or the next morning).

The Power of Nervines

Our magic ingredient? Potent extracts of natural nervines - herbs known to soothe the mind, bringing the body back from burnout. We've spent countless hours mixing and remixing to get the right balance of taste + effect without adding any nasties. You'll feel the spark and taste the bite.
All of the spirit,
None of the Booze
Liquid error (templates/product.forward line 221): Could not find asset snippets/recipes.liquid